ESET Dynamic Endpoint Protection

Multilayered endpoint security with cloud sandboxing technology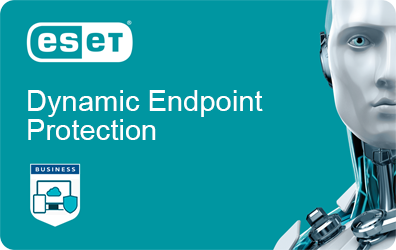 ESET Products
ESET Dynamic Endpoint Protection
ESET Dynamic Endpoint Protection
Enterprise-grade award-winning ESET endpoint protection with cloud-based sandboxing technology. Incorporates behavior-based detection easily managed via a single online console. Provides:
Targeted attacks protection
Advanced persistent threats detection
Protection against ransomware
Zero-day threats detection
Remote management
Bundled solution for enterprise includes
Security Management Center
ESET Security Management Center is an easy-to-use management console. It provides real-time visibility for on-premise and off-premise endpoints as well as full reporting for ESET solutions on all OSes. All features are managed from a single pane of glass.
Endpoint Protection Platform
New generation of ESET endpoint protection platform combining strong malware, exploit and ransomware prevention. It leverages ESET's multilayered approach incorporating machine learning, advanced behavioral analytics, big data and technological expertise.
Cloud-based Sandbox Analysis
ESET Dynamic Threat Defense is a cloud-based sandboxing solution. It evaluates behavior of all submitted samples with threat intelligence feeds, ESET's multiple internal tools for static and dynamic analysis and reputation data to detect zero-day threats.
Recommended Cybersecurity Services
ESET Threat Intelligence
Early warnings about threats and comprehensive data feeds from cloud-based cyberspace intelligence that ESET collects from more than 110 million sensors worldwide.
ESET Deployment & Upgrade Service
Installation and configuration of a specific product in your environment to reduce complexity and ensure business continuity.