The Latest ESET News

Product and Solution Information, Press Releases, Announcements
ESET launches version 6 of ESET Mobile Security for Android
September 10, 2020 By BlueAlly
---

With more people working, learning and communicating remotely due to the coronavirus lockdowns, cybersecurity for mobile devices has never been more important. Individuals need peace of mind when using mobile devices, especially for the most sensitive apps that control finances and other important transactions.
To provide this safety, ESET has improved its already award-winning ESET Mobile Security (EMS) application, adding features such as payment protection, a new call filter technology and a redesigned anti-theft tool. Most recently, ESET was awarded the MRG Effitas Certificate in the Android 360° Assessment Programme Q1 2020 by MRG Effitas, a world leader in independent IT security efficacy testing, research and expertise.
Cybercriminals are developing Android ransomware at an unprecedented rate, with some attempting to capitalize on fears around Covid-19, as discussed in our blog Boy, they're quick! Cybercrooks use Covid-19 tracing app to target Canadians. Meanwhile, remote working has also prompted increasing numbers of employees to carry out important business activities on their mobile devices, which are often far less secure than work computers. In an ever-evolving threat landscape, installing the most up-to-date antivirus protection is essential for safe and secure mobile devices.
Connected, protected and secure
ESET Mobile Security version 6 introduces a new premium feature called Payment Protection that adds a safe launcher for all banking and finance apps as an extra layer of security: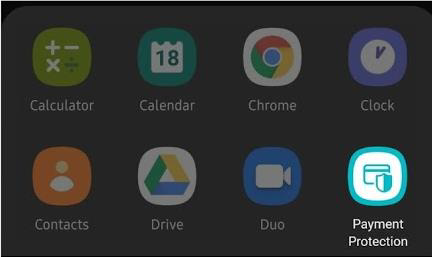 EMS automatically identifies all installed applications that fall into the Finance category. These apps, along with any others added by the user, can then be opened using the Payment Protection safe launcher: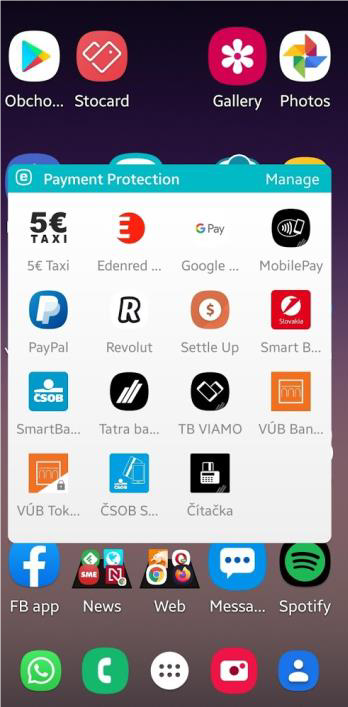 The safe launcher ensures that other apps on a device cannot recognize and infiltrate app launches by replacing or reading their screens.
Should users launch their apps without the safe launcher, EMS will make a quick scan for unresolved antivirus issues, unsecured Wi-Fi usage and the root state of their devices to provide a security warning to users before they proceed: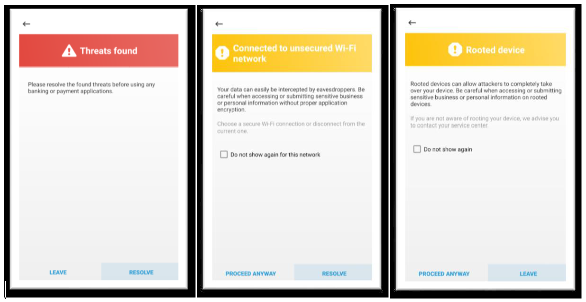 Branislav Orlík, product manager for ESET Mobile Security, says, "Mobile devices are a central part of our everyday lives and go far beyond just the need to call or message our friends and family. Our mobile devices are now a direct pathway to our wallets, our memories and our jobs, and it is vital that personal data is safely secured, especially sensitive financial data.
"With this latest version of ESET Mobile Security, we want to ensure our users feel completely secure when performing financial transactions on their devices. At ESET, we are dedicated to the safety of technology users across the globe and are proud to be recognized for our innovative and reliable security solutions."
Security on mobile devices has never been more important, and with the latest upgrade to ESET Mobile Security, you can enjoy peace of mind, even when making sensitive transactions.